Dental care services
Dental Care Associates is a full service dental office that provides a complete range of dental care procedures from dental exams, cavity and prophylactic care, to advanced procedures and cosmetic dentistry to help you maintain a healthy and beautiful smile.
Our regular dental care services are designed to keep your teeth and gums healthy through regular exams and maintenance care.
Dental exams and cleaning
Plaque removal (scaling)
Gum treatments including root planning
Polishing
Sealants and fillings
Oral cancer screening
We offer a complete range of corrective dentistry procedures. Dental Care Associates of Buffalo will work with you to choose the best treatment plan to address your dental health needs to correct or restore damaged, unhealthy, or missing teeth.
Crowns and bridges
Extractions
Root canals
Dental implants
Dentures and partials
Night guards
Sports mouth guards
TMJ treatments
Dental Care Associates' cosmetic dentistry services are provided to correct misshapen or misaligned teeth, discolored teeth, and damaged teeth to help you feel confident and look your best when you smile.
Tooth whitening
Bonding
Alignment and straightening using the Clear Correct system
Veneers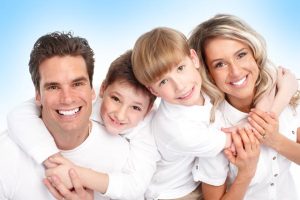 Emergency services
Dental Care Associates is available on an emergency on-call basis for after hours care in the event of an accident or emergency dental event. Contact 763-682-2572 for emergency care.
"At Dental Care Assoc. you are always greeted with a warm smile upon registering. The staff are very nice and make you feel welcome. The Doctors are quite calm which makes a possibly tense appointment, as when has a dental appointment ever been really great, feel like a walk in the park. Even when you are in the "chair" for 2 hours having a crown removed due to damage. That was quite the experience! For all involved. The professionality and concern for your well being is always in the forefront and you are made to feel at home, even in a Dentist office."
- Doug F